About
The University of North Dakota's Aerospace Physiology Division has been providing flight physiology, altitude chamber, and spatial disorientation training to professional aviators for over 30 years.
Aerospace physiology training is highly recommended for professional flight crews by the FAA, National Business Aircraft Association (NBAA), and International Business Aviation Council (IBAC). As an aviator, your refined decision-making and problem-solving abilities are crucial during times of extreme stress. It is one thing to read about hypoxia, spatial disorientation, visual illusions, and supplemental oxygen, but it is another thing entirely to experience it firsthand.
Our training is tailored to your specific mission and uses the latest training technology and information, and is recognized as some of the best training of its kind in the world. This training is proudly housed at the University of North Dakota's John D. Odegard School of Aerospace Sciences.
Our Team
Our Aerospace Physiology department is directed by Associate Professor Thomas Zeidlik, who became a commercial pilot in 1995 and has been in the medical field since 2004. Our staff also includes Mr. Steven Martin, with 30+ years of aerospace physiology and human factors experience. Our altitude chamber technicians are Eric Toutenhoofd and Alyssa Geatz, who have a combined 35 years of experience in Emergency Medicine and human-function education. In addition to physiology and altitude chamber training, our team has expertise in oxygen equipment, emergency egress/parachuting, survival, and high G-force training.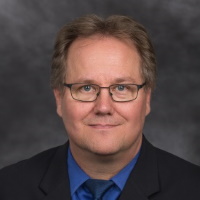 Thomas Zeidlik
Director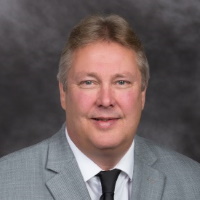 Steven Martin
Manager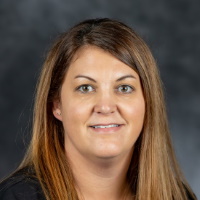 Alyssa Geatz
Physiologist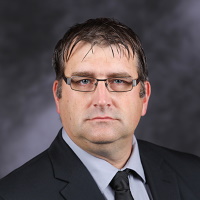 Eric Toutenhoofd
Physiologist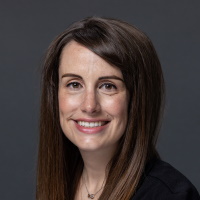 Jennifer Watne
Physiologist
Courses
The courses at UND Aerospace are the only ones specifically designed for the corporate and commercial flight mission, exceeding the FAR 61.31 physiology requirements for high-altitude flight as well as all physiological knowledge recommendations contained in AC 61-107A.
Just like practicing V1 cuts and other mechanical emergencies, you may have only moments to respond correctly when faced with a physiological contingency. At UND Aerospace, our aerospace physiology instructors have the experience and knowledge to thoroughly prepare you for such situations, enabling you to promptly recognize and react quickly and effectively to resolve inflight physiological contingencies. Join the many turbo-prop and jet owners, and national and international flight organizations that have taken advantage of our training and make UND Aerospace part of your continuing education program. You and your crews will maximize their performance in adverse physiological conditions and be better prepared than ever before. UND Aerospace is a certified Emergency Vision Assurance System (EVAS) Training Center, and can perform EVAS training on request.
Facilities
Our training facilities are regarded as the best in the world for aircrew flight physiology training.
Our facilities include a hypobaric chamber for hypoxia and oxygen equipment training. We also house a technologically advanced General Aviation Trainer (GAT-III) for spatial disorientation and visual illusions training. Also included is an Emergency Vision Assurance System (EVAS) trainer for flight deck smoke training, and lastly an Enhanced Vision Lab for visual limitation & optimization and enhanced vision system training.
Register
Registering for a course at UND Aerospace is simple and streamlined.
Select a training date from the offerings below, and call 701.777.3286 or send an email to info@aerospacephysiology.com requesting training slots for that date, or for more information. If these dates don't fit your schedule, limited availability exists to provide custom dates. Please contact us for details. Note that the "Helicopter Degraded Visual Environment and Spatial Disorientation" course is offered on select dates as denoted below.
Billing for the course happens when you complete the online registration form after a date has been confirmed. Once registered, you may cancel at any time up to the course date and receive a refund, but UND reserves the right to retain a $35 non-refundable registration fee.
Upcoming Class Schedule
Dec 4 - 5, 2023
Dec 8, 2023*
Dec 13 - 14, 2023
Dec 15, 2023*
Jan 3 - 4, 2024
Jan 24 - 25, 2024
Feb 28 - 29, 2024
Mar 20 - 21, 2024
Mar 25 - 26, 2024
Apr 15 - 16, 2024
Apr 22 - 23, 2024
May 1 - 2, 2024
May 8 - 9, 2024
Jun 5 - 6, 2024
Jun 26 - 27, 2024
Jul 10 - 11, 2024
Jul 17 - 18, 2024
Aug 7 - 8, 2024
Sep 11 - 12, 2024
Sep 25 - 26, 2024
Oct 14 - 15, 2024
Oct 30 - 31, 2024
Nov 4 - 5, 2024
Nov 25 - 26, 2024
Dec 11 - 12, 2024
Dec 18 - 19, 2024
* "Helicopter Degraded Visual Environment and Spatial Disorientation" course offered only
Testimonials
"The Aerospace Physiology Corporate Course is a valuable enough experience that Merck crews attend every five years, in order to see how our hypoxia symptoms change as we age. The quality of training is top-notch, with participant safety always at the forefront. The added bonus of attending within an aviation university environment lets you see the quality of students in our industry's pipeline. I always return smarter and enthused about aviation's future!"
Steven Thorpe, Director of Standards and Training, Corporate Aviation, Merck
---
"Amazing compilation of need to know data that I appreciate. Amazing compilation of need to know data that I appreciate."
Darren L., Fiedelity Nat'l Financial
---
"Information presented was current, pertinent, and easy to follow..."
Daniel V., Raytheon Corp
---
"Excellent! Superior to most other training centers I've experienced."
Matthew B., EWA Holdings, LLC
---
"The best I have encountered at aviation universities! This training is extremely valuable and no flight department should be without this experience."
Bridger N., ALPA HQ
---
"One of the most meaningful courses I've taken."
Kai-Yi S., EVA Airlines